LanaTime 3.0 —— Web-Based Multi-Location Centralised Time Management
Main Function Of LanaTime 3.0
‧ Web-Based Time Attendance Software
‧ Simple Access Control Module
‧ Payroll Management and WPS Report
‧ Auto-Synchronization of Palm, Finger-vein, Face, Fingerprint, and Card Templates
‧ Embedded HR Integration
‧ Multi-Level Approvals and Automatic E-mail Alerts
‧ Employee Self-Service
‧ Multiple Admin Privilege
‧ Flexible Shift Scheduling and Auto Shift
‧ Real-Time Data Transmission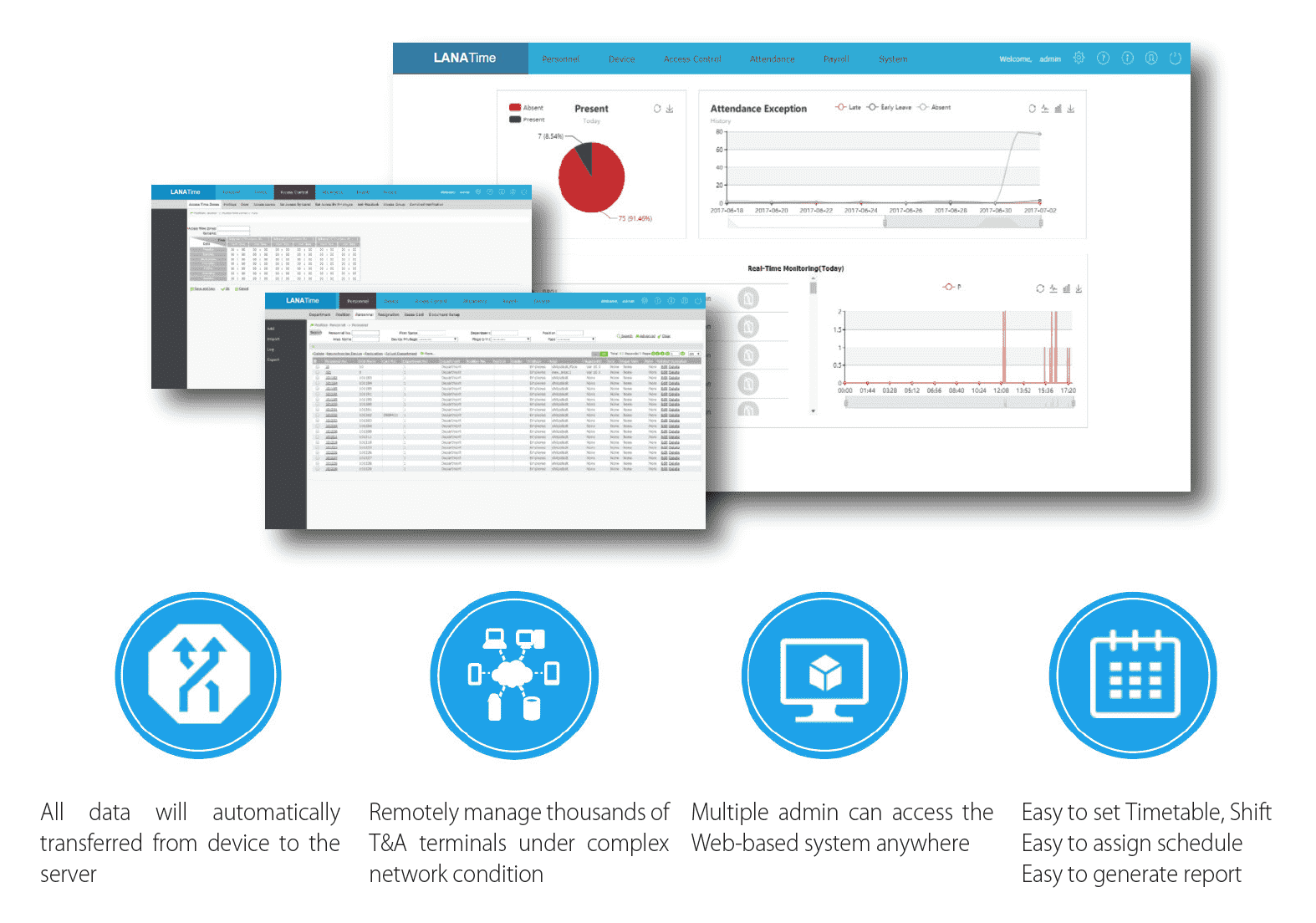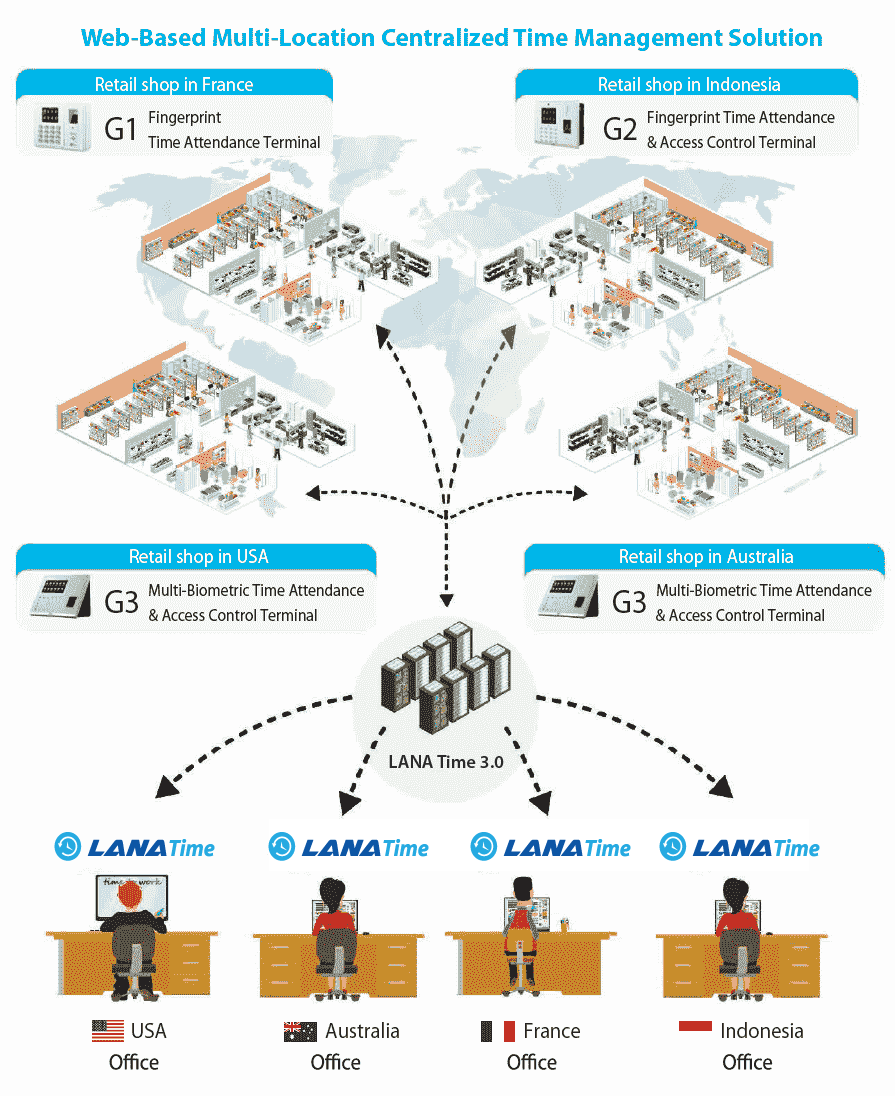 LanaTime 3.0
Web-Based Time & Attendance Management Software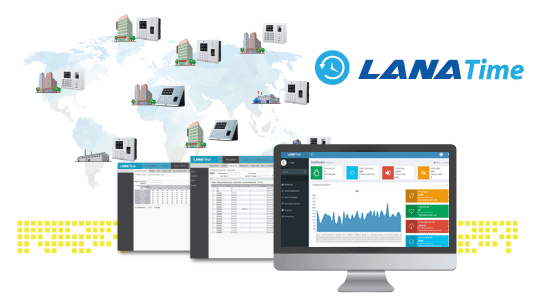 LanaTime 3.0 is a powerful web-based time attendance software which offers the most innovative features a time attendance software can offer. It provides a stable communication for devices through LAN/WAN/Wi-Fi/GPRS/3G. Users can access to the software anywhere by their web browser to remotely manage thousands of T&A terminals under complex network (WLAN).
The software features a simple access control module that can connect to ZKTeco standalone access control terminals. Another outstanding feature is the payroll module that calculate employees' wages according to their workloads and can generate WPS report  easily. An Automatic Synchronisation function is available to automatically synchronise data between devices and server among the same "Area." With its new user-friendly UI, managing timetable, shifting schedule, and generating attendance report have become easily managed.
Global Rule & Local Rule integration
LanaTime 3.0 is a powerful time attendance software which can setup various attendance rules which is applicable for the whole company and individual departments. User can set the attendance parameter like check-in, check out, and overtime rules.