Time and Attendance: Time and Attendance for Saudi Bin Laden Group
Saudi Bin Laden Group is our prestigious project which we have done in all around the Kingdom of Saudi Arabia. The SBG was founded in 1931 by Sheikh Mohammed bin Laden Sayyid whose relationship with the country's founder, Abdel Aziz al Saud, led to important government contracts such as refurbishing the mosques at Mecca and Medina. The bin Laden group is represented in most Saudi cities — Riyadh, Dammam — and in a number of capital cities in the region (Beirut, Cairo, Amman, Dubai). The management was struggling to get the attendance report of their employees where they could not make a fixed position for registering the punches. We have fulfilled their requirement by providing the portable attendance machine.
The S922 is specifically designed for off-site time management, such as construction sites, logistic industries, large farms, and the mining industry. Top handle with rubber coating enables users to carry easily. It have built-in 7600 mAh backup battery which extends extra operation time. It is IP65 rated waterproof and dustproof protection grade. It has multiple authentications that support fingerprint, ID card or Mifare card.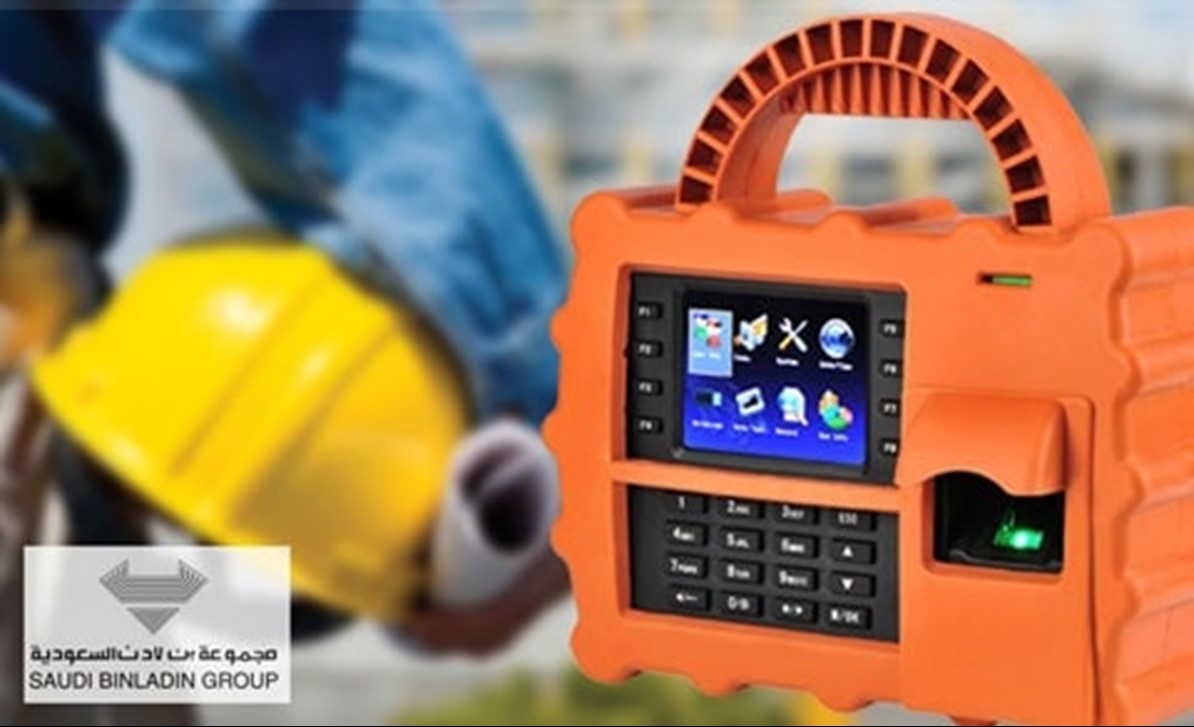 Features
Biometric Machine is easy to operate and user friendly 
It is highly secured with Password protection 
Server Load optimization (Multiple records in one ping) 
In absence of network it stores the Data in memory 
Optional IP / HTTP URL Communication 
Accurate data Export to USB 
Project Details
Customer   : Saudi Bin Laden Group 
Category    :Biometrics & RFID 
Date post   : 26 Dec, 2015 
Tags          : Biometrics & RFID,S922, Middle East Software