Journey To Lana: The Beginning of a Beautiful Friendship
When I received my job offer letter from Lana, I was so excited to work here. Because it was eventually famous for the security ballooning over 4 years and hence labelled as one of the biggest security systems provider in all over India. As best quoted in the movie classic Casablanca, "this is the beginning of a beautiful friendship." I was the youngest among my colleagues and as a new comer they always supported me with their full energy. Here, I can tweak my writing ideas, without any pressure- is what the exact thing that I loved most about being in Lana. Like all jobs there were tough days here and there, but 'Lanians' helped me to be always remain enthusiastic and I, one of the happiest employee here is proud to be a part of Lana crew. Once again- This place inspired me to find the passion in my work and future career – Mariam, Content Writer.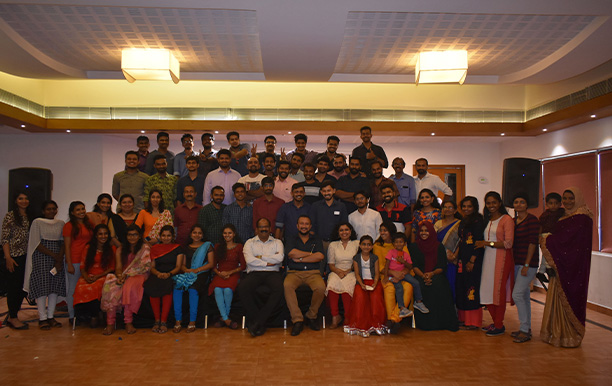 The First in Girls Crew of Lana

To give some background, we joined Lana one year ago as in different departments. It gives us a space to work where we could blow our ideas into actions. Every moments in Lana were vivid and we've become a family now. Apart from the work-space, the most important part we loved here, is the vibrant events. It always cheer up us and helps to prosecute further works without any repulsion. Lana, helps to bring creativity and also challenge us to bring ourselves fully with our ideas. Here, empowerment and innovation is emphasized and celebrated equally to upgrade us. Hence Lana's goals are always faster than thinking, with much spirit of progress it looks for fostering of its own way to capture the market with a smart risk taking – Anupama, Nasrin, Archana, Anjaly
Wheels of Happiness

I've made a positive difference in the world both in and outside of the office after entering to Al-Shugaa. I felt ease to work here, and also empowered to value my decisions in a high bid. Finally I've achieved to propel my career into forward. I work side by side with my people, 9 to 10 hours a day. I'm able to do the best things here, because I'm in my head – Anish A K, IT Manager.
In addition to in depth, Adwaa Al Shugaa brought to life with its compelling technical methods, products and services in a high extract way. While our site jackpot with a number of solutions, blogs and it resembles our viewers to understand a clear cut picture of our perfect path- and I'm really happy here, because I've a great team behind me – Anurag, SEO Analyst.