Point Of Sales Solution
Main Function Of Point Of Sale Solution
- Send digital receipts.
- Advanced control mechanisms to only authorize allowed discounts
- Perform all tasks from a single screen.
- Easy and quick item selection by barcodes, searching, item directory
- Reduce employee training time and expenses
- Sell anything you want.
- Intuitive and easy to-use
- Show your customers their order as it is entered, improving order accuracy
- Display dynamic and custom imagery on your Customer Display System.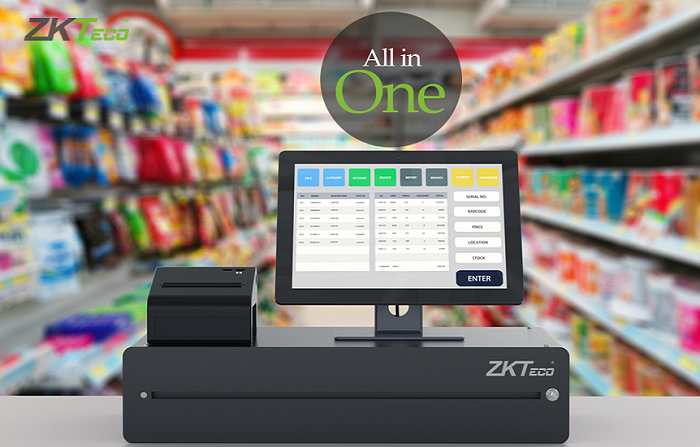 ZKTecopos Point Of Sale Solutions
A POS system reduces the potential for human error by automating such payment tasks such as searching for items and calculating prices. With a click of a button, I can see what our sales for that day were, what our returns were and how we are doing in the inventory. In the old way, without having [a POS], you would have to review all the data in the books and add them manually. The key capabilities you'll want at the time of payment include scanning bar codes and printing receipts. These are the most requested add-ons from the POS buyers we recommend, with 12 and 10 percent requesting them, respectively. Some systems come with the necessary hardware, while others require that you buy it separately. The speed with which retailers complete transactions must be taken into account.

Table Management
Utilize ZKTecopos's suite of restaurant management tools to provide excellent service – from making a reservation through paying the bill. Increase service efficiency with visual table layouts. Make accepting multiple payments painless. Keep service flowing with Table Timers. Replicate your restaurant floor plan on your POS for increased efficiency. Assign orders to seats to make meal distribution effortless. Split a bill evenly, by item, or manually input bill amounts for each card. Revel allows you to provide your customers flexible payment options. Maintain an accurate view of your restaurant waitlist and reservations.