Access Control for GYM: Centralized Access Control
Software for Body Master
For a well systematic security, in considering with the best technical measures we have been succeed the project called Body Master. We have done this project around the Kingdom of Saudi Arabia, with the most unique key features. Body Masters is considered as the first specialized company in managing and operating sports clubs in Saudi Arabia since 1992. Their network includes (30) Clubs covering more than 100,000 sq. covering Riyadh, Dammam, Qassim, Alahsa, and Khamees Mushait. Body Masters, today is one of the most recognized and renowned brands in the world of fitness in the kingdom, 400,000 national and multinational members chose Body Masters to enhance their fitness, physical health, development of their physical strength, in addition to leisure and entertainment. With an access control, it had enriched the usage into a systematic approach. It suits to enumerate with the working status, and thereby enhance security into a quite bid level. We provide our clients a wide range of Sport, fitness, and health services. Body Masters services include swimming and water games - bodybuilding – fitness and Group exercise –Spinning sessions- Sports Games - football - aerobics - medical massage – Hammam Shami in addition to entertainment services like table tennis and billiards. Body Masters have the efficient professional team of fitness instructors includes certified world champions, which can help you to achieve fitness goals. Here, the company is insisted for a solution to restrict the access for the members of their gym according to the type of their membership. The products used are Turnstiles, Multi bio 700, Inbio 460, and FR 1200 along with our customized Body Master software. It will enhance the customer by centralizing the access and where ever they are having their branch, with that purpose the members could access the gym premised according to their membership privileges.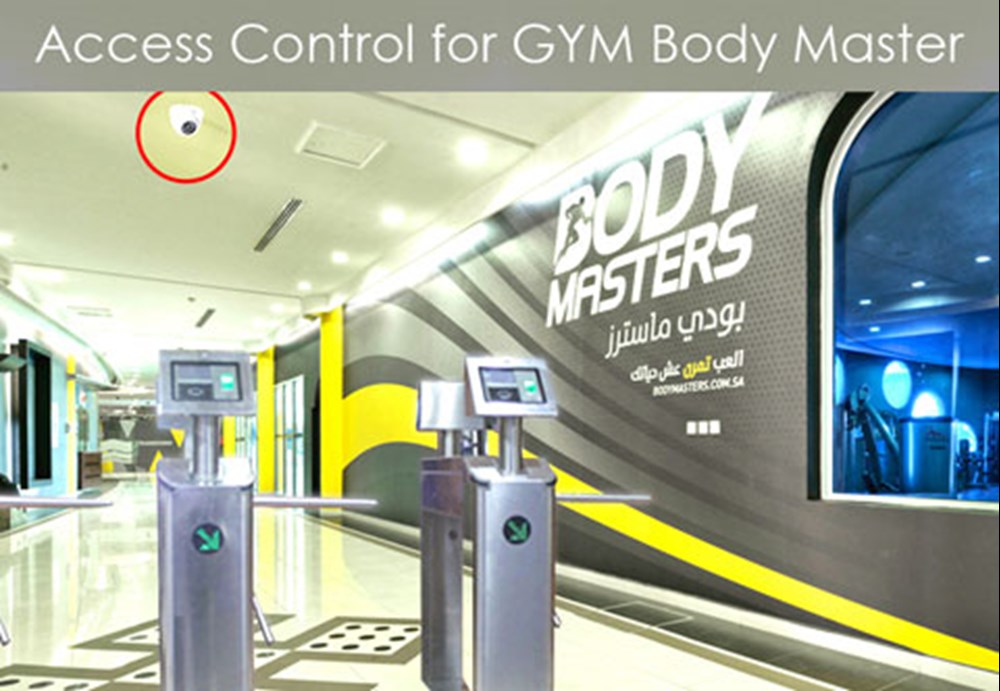 Features
Ease of Access 
Centralized Management 
Secure and Safe Biometric Data handling 
Automatic monitoring of Access to enjoy the membership privileges 
Project Details
Customer: Body Masters 
Category: Access Control 
Date post: 26 Dec, 2015 
Tags: Turnstiles, Multi bio 700, Inbio 460, FR 1200 along with our customized Body Master software.